Funeral set for Natchitoches baby burned after reported kidnapping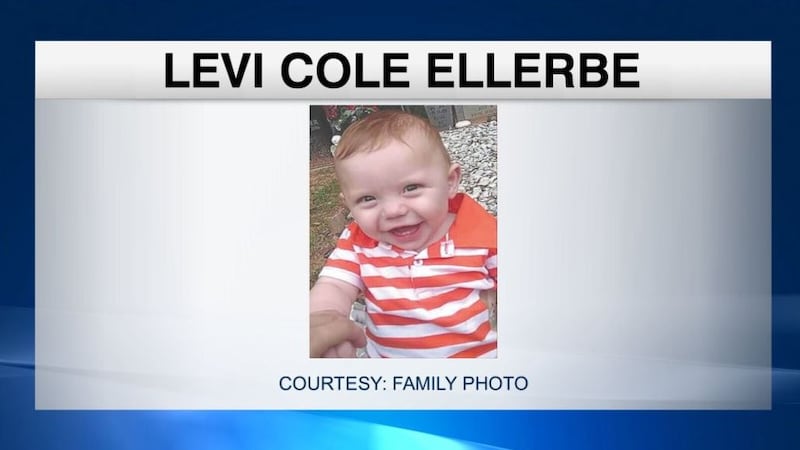 Published: Jul. 19, 2018 at 4:46 PM CDT
A funeral for 6-month-old Levi Cole Ellerbe, the baby reported as kidnapped Tuesday and later found burned in Natchitoches, will take place Friday in Winnfield at Southern Funeral Home.
The baby's mother reported the 6-month-old as missing after she said two men knocked on her door and then sprayed her with mace in the Mayberry Trailer Park.
Later, officials found the baby in a fire burning next to some railroad tracks on Breda Avenue. Ellerbe later died at University Health in Shreveport.
As the investigation continues, the coroner's office told KTBS in Shreveport that the cause of death is pending and that it could take up to a month for the results of an autopsy to come back.
In the meantime, the family released the following obituary for the infant:
Levi Cole Ellerbe, infant, of Natchitoches passed away Wednesday, July 18, 2018.
Born Wednesday, Dec. 20, 2017, in Natchitoches, he was preceded in death by his grandparents, Brandon Barker, Jason Viola and Billy Merle Ellerbe; and aunt, Hannah Ellerbe.
Levi was the happiest baby who always had a big smile. He spent his time playing with siblings and cousins especially outdoors, watching PJ Masks and video gaming with Uncle J. He was an animal lover and anytime he could get his hands on his dog, Rex, he loved to pull his ears. Levi was a blessing to our family and everyone who met him. We will always remember him as our little "Chunky Monkey."
Those left to cherish his memory include his parents, Billy Dean Ellerbe Jr. and Hanna Nicole Barker; siblings, Brookelaine, Elizabeth and Nevaeh; grandparents, Kristy Roberts and Billy and Kathy Ellerbe; great-grandparents, Carl and Rosie Scott, Irma Ellerbe, Norman and Dianne Roberts, Susan Straughan, and Cammie Roberts; aunts and uncles, Shelby Fugler, Jax Barker, Tiffanie Viola, Carolyn and Bryant Hines, Penny and Brian Waggoner, Tammy and Mason Hagan, Brittany and Troy Whittington; and a host of other relatives.
The family will receive friends Friday, July 20 at Southern Funeral Home from 1 p.m. until time of services at 2 p.m. at Southern Funeral Home with Jay Jones and Rob Barker officiating. Interment will follow in Old Union Cemetery, Joyce.
Serving the family as pallbearers will be Jax Barker, Jason Crager, Laeton Whittington and Cody Taylor.
Honorary pallbearers will be Nick Thomas and Dillon Hines.
Online condolences may be made to the family at www.southernfuneralhome.com