Hit and run investigation leads to narcotics and cruelty to juvenile arrest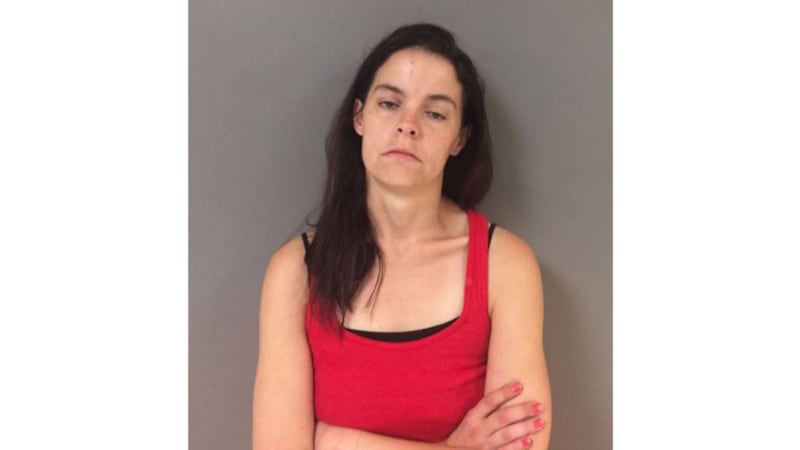 Published: Oct. 23, 2017 at 12:33 PM CDT
On October 20, Troopers from Louisiana State Police Troop A arrested 30-year-old Meagen Banai of Baton Rouge following a two-week investigation into a hit and run crash in Ascension Parish.
The initial investigation began on October 6, at approximately 9:30 pm when Troopers were dispatched to a hit and run crash on LA 44 south of LA 22. Troopers located an abandoned 2017 Hyundai Sonata in a residential pond near LA 44. Troopers were able to determine that the vehicle ran off the roadway, crossed several driveways, struck a porta potty, and traveled approximately 400 feet before crashing into the pond.
During an inspection of the vehicle, Troopers were able to determine that the driver of the vehicle was wearing a seat belt, but the front seat passenger was not. Troopers located drug paraphernalia and other items inside the vehicle which led them to believe that Banai was the driver. Troopers then contacted the registered owner of the vehicle to inform them of the crash. The owner informed Troopers that Banai was not an authorized user of the vehicle.
On October 8, Troopers received information identifying Banai as the driver and her daughter as the passenger. Troopers learned that Banai's 8 year old daughter was unrestrained in the front seat of the vehicle at the time of the crash. Banai's daughter complained of being injured during the crash and Banai did not take her to receive medical attention. A family member picked the child up after learning that she was injured and took her to the hospital for treatment. The Troopers later learned that the child tested positive for cocaine and Benzodiazepine (commonly found in Xanax).
On October 18, Troopers obtained an arrest warrant for Banai. Two days later, Troopers, with the assistance of the Denham Springs Police Department, located and arrested Banai at a residence in Denham Springs. During the arrest, Banai was found to be in possession of cocaine and drug paraphernalia. Banai was transported to the Livingston Parish Detention Center and booked as a fugitive. Due to the condition of Banai, Troopers transported her to the hospital for treatment. While at the hospital, Banai attempted to escape.
On October 22, Banai was released from the hospital and booked into the Ascension Parish Jail for:
Hit and Run Driving, Careless Operation, Operating a Vehicle while License is Suspended, No Child Passenger Restraint, Negligent Injuring, Unauthorized Use of a Motor Vehicle, Possession with Intent to Distribute Schedule IV CDS, Possession of Drug Paraphernalia, Second Degree Cruelty to Juvenile, and Simple Escape. The Denham Springs Police Department will also charge Banai with Possession of Schedule II CDS and Possession of Drug Paraphernalia.