Iran's top leader strikes defiant tone amid month of turmoil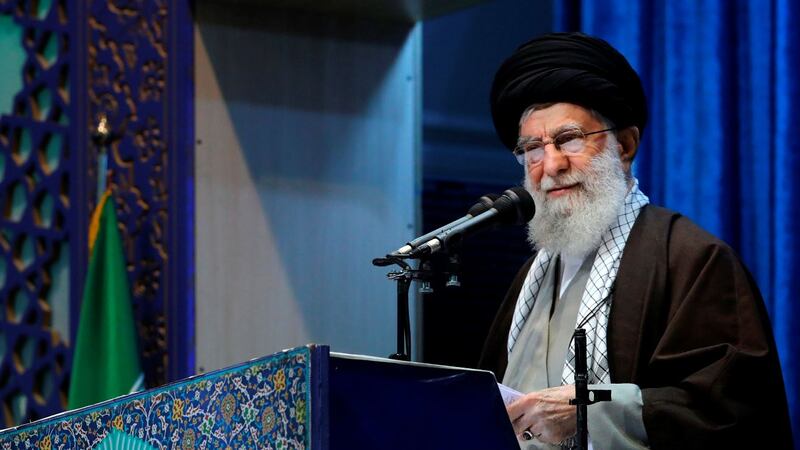 Published: Jan. 17, 2020 at 5:25 PM CST
Iran's supreme leader has lashed out at Western countries while leading Friday prayers in Tehran for the first time in eight years.
Ayatollah Ali Khamenei dismissed what he called "American clowns" who he said pretend to support the Iranian nation but would stick their "poisoned dagger" into its back.
He insisted Iran will not bow to U.S. pressure after months of crushing sanctions and a series of recent crises, from the American killing of a top Iranian general to Iran's accidental shootdown of a passenger plane.
Khamenei said the mass funerals for the general who was killed in a U.S. airstrike show that the Iranian people support the Islamic Republic despite its trials.
Copyright 2020 The Associated Press. All rights reserved.