Herman Walters, former RPSO Assistant Chief dies at 73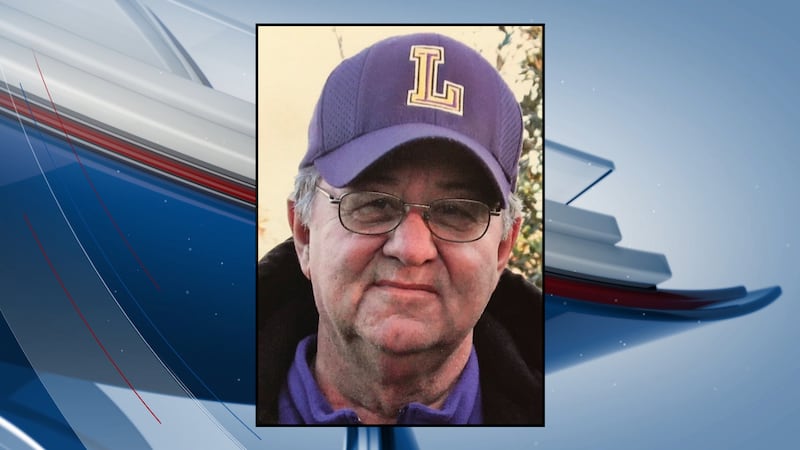 Published: Nov. 19, 2019 at 3:07 PM CST
Alexandria has lost one of its long-time members of the law enforcement community.
Herman Walters died Sunday. He was 73.
Walters enjoyed an extensive career with the Rapides Parish Sheriff's Office where he rose to the ranks of Assistant Chief before retiring in 2012. Walters was also the spokesman for RPSO for a number of years and KALB's and other local media's go-to man for information and interviews.
"Herman was a law enforcement officer's law enforcement officer," RPSO Sheriff William Earl Hilton said. "He was just a great guy. He worked a lot of cases. He was very compassionate. He was very intelligent, very smart. He was one of the guys you enjoyed working with and enjoyed having. He was an asset to law enforcement as a whole."
Below is the official obituary for Herman Walters from White Oaks Funeral Home:
Funeral services for Herman Walters will be held at 10 a.m., Wednesday, November 20, 2019 in the Wilda Baptist Church in Boyce with Reverend Joey Rudisill officiating. Committal service will follow in the Peniel Baptist Church Cemetery in Calcasieu under the direction of White Oaks Funeral Home, Oakdale.
Herman, 73, of the Cotile Community entered eternal rest on Sunday, November 17, 2019 in the Christus St. Francis Cabrini Hospital. He was born January 20, 1946 in LeCompte to the union of Lonnie Lee Walters and Mary Ruby Smith Walters. He was a lifelong resident of Central Louisiana and a graduate of Oak Hill High School. After serving in the Louisiana Army National Guard. Herman followed an extensive career in law enforcement. He was honored to serve his community working in the following departments; Alexandria Police Department, Louisiana Forestry Investigators and fulfilled an extensive career with Rapides Parish Sheriff's Department. He was an avid outdoors man with bass fishing being his passion. Many cherished friendships were formed through his career years and days spent on the lake.
He is preceded in death by his parents, Lonnie and Ruby Walters, Joanne Walters and her son, Dericke Smith.
Herman's loved ones left to cherish and celebrate his memory are: the mother of his children, Patricia Ann Rhame of Sieper; one son, Ronnie Walters and wife Becky of Sieper; one daughter, Pamela Nassif and husband Steve of Kolin; one step-son, Cary Smith and wife Ilona of Monroe; one sister, Kathy Walters and friend Donnie of Hineston; five grandchildren, Andrew Walters and wife Katie, Brooklyn Walters and husband Ethan, Lucas Walters, Shawn Forest and wife Christi and Brandon Forest; four great-grandchildren, Raylynn Wilson, Marshall Walters, Weston and Brantlee Forest, with baby sister coming in April; also joining us in celebration will be a special host of family, friends and loved ones.
Pallbearers honored to serve will be Jack Gandy, Manny Belgard, Byron Constance, Brandt Crawford, Trey Blackman and Chase Blackman. Honorary pallbearers will be Brandon Forest, Shawn Forest and Andrew Walters.
Visitation will be held in the Wilda Baptist Church on Tuesday, November 19, 2019 from 5 p.m. until 10 p.m., then on Wednesday, November 20, 2019 from 8 a.m. until time of service at 10 a.m. in the church.
Copyright 2019 KALB, White Oaks Funeral Home. All rights reserved.