Norman Budd, former waterway commissioner, dies at 87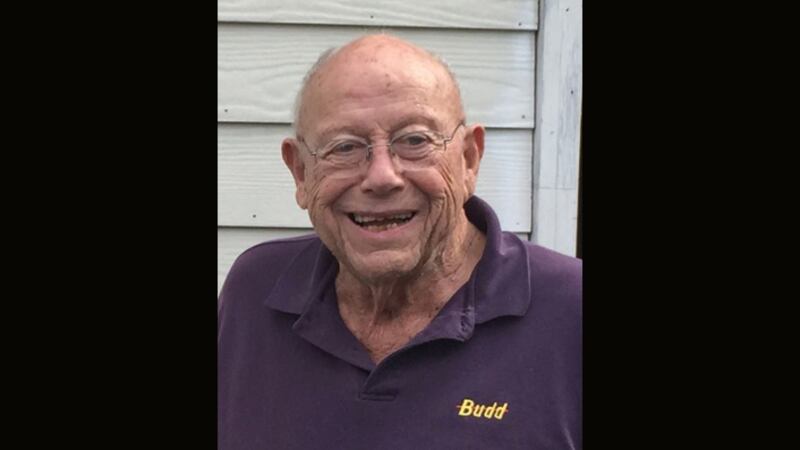 Published: Mar. 8, 2019 at 2:31 PM CST
Norman James Budd, former commissioner and chairman of the Red River Waterway Commission, departed this life on March 7, 2019. He was born July 18, 1931, in Baton Rouge. He was preceded in death by his wife, Phyllis Werlein Budd, mother, Evelyn Fenn Budd Simon, father, Noah Joachim Budd, and sister, Dorothy "Dot" Gibbons Wilkerson.
Norman was a fun and loving father, grandfather and great grandfather. He leaves wonderful memories of a life well and fully lived to son Philip Budd with grandsons Daniel and Andrew Budd; daughter Jamie Lemoine and her husband Mark Lemoine with grandchildren, Marcus, Levi and Lindsey Lemoine, and great granddaughter Ashton Lemoine; daughter Helen Ogrin and her husband Patrick Ogrin, with grandchildren Lillian, Virginia and Davis Strickland and Dylan and Christian Ogrin; and his longtime companion and caregiver Sue Ann MacDonald.
Norman spent his adult life building and nurturing a loving family, marrying Phyllis in 1958, and a successful construction career that spanned more than 70 years. He realized his love of construction after working part-time for J. H. Jenkins Construction Company in Baton Rouge at age 15. Upon finishing high school and attending LSU, he joined the U.S. Army, ultimately serving as a Military Policeman, 1st Div. patrolling post-war Germany. After his honorable discharge in 1952, he joined Jenkins Construction full-time learning the business from Mr. J. H Jenkins, Sr., often commenting that Mr. Jenkins knew more than everything about construction. He then joined Ross E. Cox Construction Company as General Superintendent, running various construction projects across South Louisiana. While with Cox, he landed a large construction project in Alexandria paving Horseshoe Drainage Canal throughout the city. He moved his family to Alexandria in 1970. In 1972, he incorporated Budd Construction Company in Alexandria and led that successful construction business for over 40 years.
He was an avid hunter, fisherman, and sportsman, enjoying sporting trips across the US and to Mexico, Colombia, and Canada with best friends on a regular basis. He loved golf and played for over 60 years of his life. He also realized his love of flying and hung up his wings after more than 3,000 hours as a private pilot.
In addition to his construction career, he served with distinction as a commissioner and chairman of the Red River Waterway Commission. He was also appointed by Gov. Bobby Jindal as a board member, and was then elected President, of the Red River, Atchafalaya, and Bayou Boeuf Levee Board. He was an active member of the Society of American Military Engineers. He was a long-time member and supporter of St. Timothy's Episcopal Church, St. James Episcopal Church, the Rapides Symphony Foundation, Coastal Conservation Association, and Ducks Unlimited.
Honorary pallbearers are lifelong friends James H. Jenkins, Jr. of Baton Rouge and Jimmy Rush, Mark Lemoine of Alexandria, and Lillian Strickland of Raleigh, NC. Serving as pallbearers are Marcus Lemoine, Levi Lemoine, Lindsey Lemoine, Daniel Budd, Andrew Budd, Davis Strickland and Patrick Ogrin.
Services will be held at 11:00 a.m. on Monday, March 11, 2019, at St. James Episcopal Church, with The Very Reverend Ronald Clingenpeel officiating. Interment will follow in Alexandria Memorial Gardens under the direction of John Kramer & Son Funeral Home.
Visitation will begin on Sunday, March 10, 2019, from 5:00 p.m. until 8:00 p.m. at the funeral home. Visitation will resume on Monday, from 10:00 a.m. until 11:00 a.m. at the St. James Episcopal Church Parish Hall.
To extend online notes of condolence to the Budd Family, please visit www.KramerFunerals.net.