Plane veers off runway at AEX early Monday morning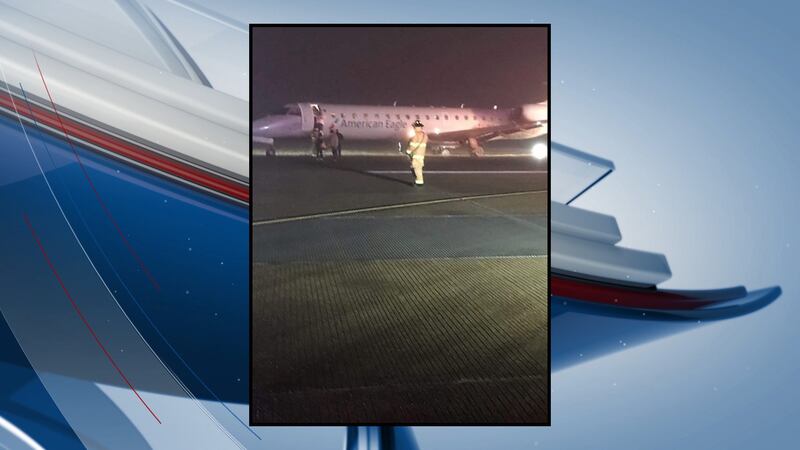 Published: Dec. 31, 2018 at 12:32 PM CST
According to Scott Gammel, Deputy Director/Airport Manager of England Airpark/AEX, an incident occurred Monday morning around 12:06 a.m. involving a plane veering off the runway at the Alexandria International Airport.
An Embracer ERJ, American flight 3826 coming from Dallas/Fort Worth International Airport, veered off the runway while landing at AEX.
In an attempt to return back to the runway surface, the right main landing gear became stuck in the soft ground. Fourteen passengers and crew were on board at the time with no injuries reported. The passengers were safely deplaned at the site and transported to the Jim Meyer Commercial Terminal Building.
Once all of the passengers had deplaned, the aircraft was towed back onto the paved surface and to the ramp parking area.
All passengered will be able to return to the terminal on Monday (December 31) to retrieve their belongings and luggage. An American Airline representative will deliver passengers' items to their home if they do not wish to return to the airport.
The details of the incident have been reported to the FAA for review. For more information, you may call the American Airlines Public Affairs at 817-931-1348.