Service members come together to say "goodbye" to a fallen marine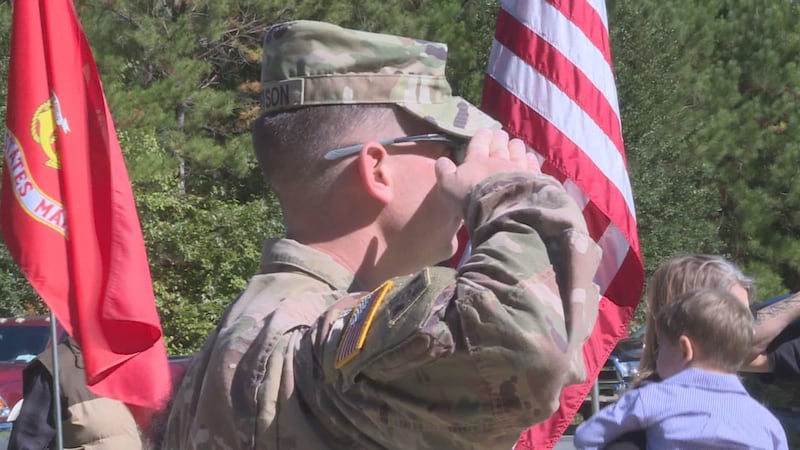 Published: Oct. 22, 2019 at 10:21 PM CDT
On Tuesday morning, service members from across the Cenla area came to the Central Louisiana Veterans Cemetery to say "goodbye" to Thomas Eugene Morris, a fellow marine.
The veteran did not have any known family members still living, and his brothers and sisters in arms wanted to make sure he didn't get buried alone.
"If you are buried with no one in attendance, then you are forgotten," Sandy Guynn, the preacher at Morrison's funeral said. "We are his family today."
Morrison did not have any living blood relatives at the time of his death, which is the reason why his brothers and sisters in arms came to his funeral to fill in the gap.
Copyright 2019 KALB. All rights reserved.