Suspects identified in Tuesday's high-speed chase, hit and run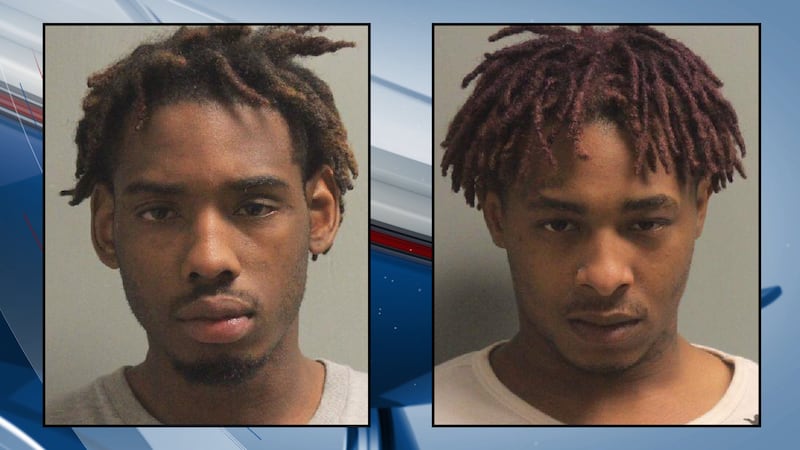 Published: Mar. 20, 2019 at 3:00 PM CDT
The Alexandria Police Department has released the identities of the suspects involved in the high-speed chase and hit and run incident that occurred on Tuesday, March 19.
Daquarious Brown, 18, was identified as the driver in the chase. Devon McCoy, 23, was one of the passengers, and a juvenile was the third.
Brown was taken into custody by LSP and was charged with driving under suspension, felony hit and run, felony flight from an officer, negligent injuring, reckless operation of a vehicle, resisting an officer and possession of marijuana.
McCoy was charged with felony possession of marijuana and resisting an officer. Both were booked into the Rapides Parish Detention Center.
As the vehicle crash occurred during a police pursuit, Chief Jerrod King requested the Louisiana State Police to come to the scene and lead the investigation.
"I want to thank the Louisiana State Police for their quick response to this incident and for handling the investigation for us," King said. "I also want to thank our detectives for their diligence in working these protracted cases to identify suspects and ensure the guilty are prosecuted. This department will continue to work hard to ensure that we do the very best on behalf of those who are victimized by criminals."
The investigation continues into the activity of these three suspects and their involvement in property crimes in Alexandria.
For the original story, see the RELATED LINKS section of the page.