Avoyelles judge rules against Vincent Simmons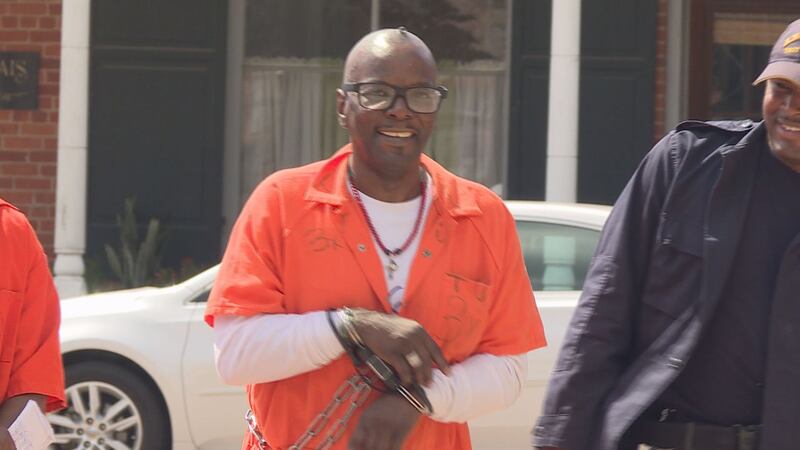 Published: Oct. 2, 2018 at 4:54 PM CDT
In Avoyelles Parish, the 12th Judicial District Judge Kerry Spruill ruled in favor of the state in the case of Vincent Simmons - the man convicted in the 1970s of attempted aggravated rape of two twin girls.
That means a motion for post-conviction relief that his attorney, Robert Hjortsberg, filed has been thrown out.
"Vincent has absolutely met that burden, and has everything that he could over the last 40 years to ensure that the court had everything that they could get, everything that he could get in order to determine his innocence," said Hjortsberg.
Simmons is currently serving 100 years at Angola. Last year, Hjortsberg claimed that there was new evidence that would prove Simmons was innocent.
"It was never brought up at trial," explained Hjortsberg. "And in all the 40 years of all the filings, not one time was this individual ever mentioned."
The Avoyelles District Attorneys Office asked the court to deny that motion because it was filed after the two-year period following his sentencing.
Ultimately, Judge Spruill ruled that the testimony from the new witness is the same evidence that previous witnesses gave, and Simmons was still found guilty after a jury heard that initial testimony.
Hjortsberg said it's disappointing, but he's not giving up hope.
"In the United States, we have a right to an appeal, in the state of Louisiana we have a right to an appeal, and in this case, we have that right," said Robert Hjortsberg, Simmons' attorney. "So we're going to make an appeal up to the next court, and we're going to ask that court to make a determination as to whether this case is prescribed, which vehemently believe it does not, it has not."
District Attorney Charles Riddle was not available for comment after the hearing. Judge Spruill gave Hjortsberg 30 days to file that appeal.