Local photographer from Boyce arrested for 25 counts of pornography involving juveniles
Published: May. 10, 2023 at 2:25 PM CDT
|
Updated: May. 10, 2023 at 5:10 PM CDT
BOYCE, La. (KALB) - The Rapides Parish Sheriff's Office arrested a Boyce man for 25 counts of pornography involving juveniles.
RPSO shared that the investigation began on April 9 when deputies learned of a complaint of a non-consensual disclosure of a private image. The suspect was identified as John Thomas Rougeou, 54, of Boyce, who is also a local photographer. Multiple sources who work with the Louisiana High School Athletic Association have confirmed to KALB that Rougeou is also a current official for basketball, baseball and softball games in the area.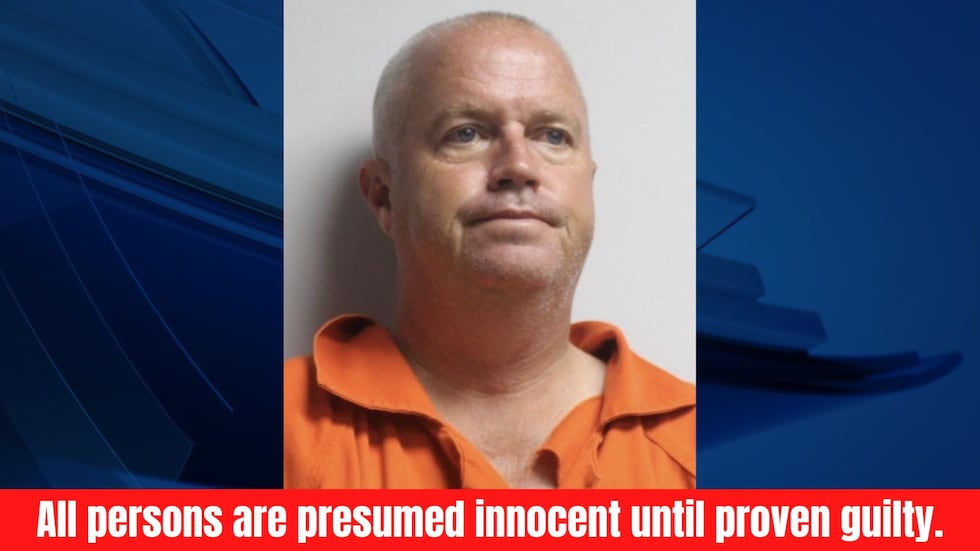 During a search, detectives found various electronic items that were seized for forensic processing. They found multiple images of child pornography and obtained an arrest warrant for Rougeou.
Rougeou was located during a traffic stop on May 8 and was taken into custody without incident. He was arrested and booked into the Rapides Parish Detention Center for 25 counts of pornography involving juveniles. He was released on May 9 on a $50,000 bond.
Detectives say this is still an ongoing investigation and if anyone has any further information, they are asked to contact Detective Matthew Cross at 318-473-6727.
Background information:
On January 23, 2001, Rougeou was indicted on a count of pornography with juveniles and two counts of indecent behavior with a juvenile.
The pornography charge was tied to a September 5, 2000, accusation in which he was accused of possessing visual reproductions of sexual performances involving a child under the age of 17.
The indecent behavior charges were tied to accusations between August 31, 1999, and September 13, 1999, when Rougeou was accused of committing a lewd and lascivious act in the presence of a child.
The District Attorney's Office dismissed the pornography charge on December 17, 2001, but Rougeou entered a plea of no contest to two felony charges of contributing to the delinquency of a juvenile in lieu of the indecent behavior charges.
Rougeou was represented by Camille Giordano. Assistant District Attorney T. Gerald Henderson prosecuted the case. Judge Harry Randow sentenced Rougeou to pay a fine and court costs, but that sentence was suspended under article 893, which allows the imposition of a sentence for a first-time non-violent felony conviction to be set aside. Instead, Rougeou was placed on supervised probation.
We have also learned from the Rapides Parish School Board that Rougeou was hired as a teacher at Acadian 6th Grade Center back on Aug. 15, 1996. He was transferred to Rosenthal Montessori for the 1997-1998 school year. He resigned on Dec. 18, 2001, and has not been employed with the Rapides Parish school system for more than 20 years.
Click here to report a typo. Please provide the title of the article in your email.
Copyright 2023 KALB. All rights reserved.